As National Diabetes Awareness Month concludes, I am grateful for the work that the Juvenile Diabetes Research Foundation (JDRF) has done on behalf of families and children like mine who live with Type 1 diabetes. JDRF is the only global diabetes foundation with a strategic plan to end Type 1 diabetes. As a father of two boys with Type 1 diabetes, that's important to me. My wife and I long for the day that our sons and others like them no longer have to prick their fingers multiple times each day to check their blood sugars and endure insulin pump site changes and injections. I feel privileged to have been able to work with JDRF for the past 10 years, including the last two years as president of the Board for the Georgia chapter. It's one of the most meaningful ways that I fight to change the world for my boys. Recently, I was interviewed along with Trey Moore, executive director of the Georgia JDRF chapter. You can see that article here.
Raising two children with a chronic illness has helped me empathize with what many of our clients go through when faced with the long-lasting repercussions of a devastating injury. I know first-hand how these traumatic circumstances can impact the entire family. My partners and I can't change what's happened to our clients, but we can and do assure them that we will always treat them with compassion and fight aggressively to achieve the best possible result for them.
What's worth fighting for in your life?
-Andy Cash
As we approach the holidays and look back on the accomplishments our firm has achieved in 2015, we feel so thankful for everyone who helped us get here – our wives and children, our friends, and our Cash Krugler Fredericks family. Helping families who've been through the unimaginable get the resolve and assistance they need and seeing the relief on their faces is such great reward. Of course, we couldn't do it all without the hard work and devotion from our associates, paralegals, and staff. We wish them the warmest Thanksgiving holiday as they sit down at the dinner table with their families to celebrate this week.
We also send our sincere gratitude and best wishes to all of those who referred cases to Cash Krugler Fredericks this year. We appreciate the other law firms, physicians, previous clients, and acquaintances within our community who recognize our ability to tackle complicated cases involving significant injuries. We are fortunate that we can be selective in the special cases we choose so that we can handle each with the tenacity and kindness we would want devoted to our very own families if they were facing similar circumstances.
We wish all of you a very healthy and happy holiday this Thanksgiving.
What are you grateful for this holiday?
-Andy Cash, Dave Krugler and Alwyn Fredericks
Life can change in an instant. For Jewel Wicker, that moment came when she was struck from behind by a refrigerated truck while stopped at a red light. Her car was crushed and she was hospitalized for several days, sustaining a permanent mild traumatic brain injury.
Don't let the term "mild" fool you. In my opening statement at trial, I noted, "There is no such thing as a small brain injury." As a result of this accident, Ms. Wicker suffers from daily headaches, depression, memory loss, light sensitivity, anxiety and more. She takes a variety of medicines to combat these conditions, and battles constant fatigue. Any permanent injury to the brain is serious and must be treated that way.
During the trial, it was revealed that the driver did not make any attempt to stop the truck before striking our client, and could offer the jury no reason why he failed to stop. The defense ultimately admitted liability for the collision, but denied the extent of the plaintiff's brain injury.
Litigation of this case lasted two years. The American Family Insurance Company offered a maximum of $150,000. Just prior to the trial, the insurance company increased its offer to $200,000. After two and a half days of trial, a DeKalb County jury came back with a verdict of $3,500,000. Like I said, "there is no such thing as a small brain injury.
Read more about the case here.
Traumatic brain injuries (TBI) are a special focus of our law practice. They are complicated injuries and the prosecution of cases involving a traumatic brain injury can be equally complex. Do you or a family member suffer from a TBI?
-Alwyn Fredericks
As you get ready to hit the road this Thanksgiving, make sure that your car is not included in one of the many recent recalls.
It seems almost every day we hear about another automobile recall, everything from Takata airbags to VW emissions. One major recall that Cash, Krugler & Fredericks has investigated is a defect in a KIA gearshift. Our client Sonya Bady suffered severe injuries to her leg after her neighbor's KIA Sorento, parked on an incline across the street, slipped out of park, rolled and slammed into her as she stood in her driveway. As we shared with the Atlanta NBC affiliate 11Alive, the KIA recall involves certain 2011-2013 Sorentos with automatic transmissions.
If you have a 2011-2013 KIA Sorento, it's important you take it to the dealer to get checked out. No matter what kind of car you drive, you can see if it's part of a recall by visiting The National Highway Traffic Safety Administration's recall website. You can search by make/model, or by your car's unique vehicle identification number.
We have successfully litigated defective products cases, including automobiles and tires under recall. Make sure your holiday road travels are safe with these tips from AAA:
Ensure your vehicle is properly maintained. If maintenance is not up to date, have your car and tires inspected before you take a long drive.
Map your route in advance and be prepared for busy roads during the most popular times of the year. If possible, consider leaving earlier or later to avoid heavy traffic.
Keep anything of value in the trunk or covered storage area.
If you're traveling with children, remind them not to talk to strangers. Go with them on bathroom breaks and give them whistles to be used only if the family gets separated.
Have roadside assistance contact information on hand, in case an incident occurs on the road.
In case of an emergency, keep a cell phone and charger with you at all times. AAA and many other companies offer smartphone applications that enable motorists to request help without making a phone call.
How many miles will you log visiting family and friends before the end of the year?
-Alwyn Fredericks
After 3 year old Jacob Helvey was catastrophically injured in a home elevator on Christmas Eve of 2010, his parents came to us with one wish – that this type of tragedy would never happen to another child. After litigating and ultimately resolving the Helvey case, our firm traveled to Washington, D.C. to present the issue of child entrapment associated with home elevators to the Consumer Product Safety Commission. As we filed petitions for elevator manufacturers to make their products safer and the government to set mandatory standards, another child was unfortunately severely injured in a home elevator accident.
Jordan Nelson was an active ten-year-old boy who excelled in school and sports.
During Thanksgiving of 2013, Jordan's family rented a vacation home in Murrells Inlet, South Carolina. The home did not have internal stairs, but did have an elevator. The holiday turned tragic early in the vacation, when family members heard noises from the elevator and found Jordan's body trapped inside and underneath the elevator. Jordan suffered devastating traumatic brain and spinal cord injuries as a result of becoming entrapped by the elevator. Because of a hazard with residential elevators that has existed for decades, the Nelsons' lives have been changed forever. Unfortunately, Jordan's injuries are permanent and he will require around the clock care for the remainder of his life.
Our firm sued multiple defendants on behalf of the Nelson family and, after extensive litigation, recently settled the case for $16,366,180. Although this settlement is a wonderful result for the family, it is bittersweet because this accident should have never happened. Elevator manufacturers, installers and maintenance providers must act to design, install and maintain these elevators so that accidents like this one never happen again. In addition, the CPSC must act on our petition and force the elevator industry to behave more responsibly. As I said in a "CBS This Morning" interview, "If we wait any longer, there's going to be another Jordan Nelson – there is. And it's going to happen and it's going to happen soon." I hope I am wrong.
When improperly designed, installed or maintained, elevator safety is compromised and lives are put at risk. Our firm is committed to fighting for the individuals and families who must navigate life after a serious elevator injury and to preventing future tragedies.
-Andy Cash
When you work as hard as we do for our clients, there's not a lot of time for parties. There is one party, however, that we make a priority for our firm: The Legendary Party, the Shepherd Center Foundation's largest fundraising event. Recently, Cash Krugler & Fredericks was proud to attend and serve as Philanthropist Sponsor of The Legendary Party 2015. It was a night of celebration of the incredible work done at the Shepherd Center, which is truly a one of kind place. Notably, The Legendary Party set a record for fundraising on this night and we could not be happier to have contributed to such a successful event.
As attorneys who specialize in catastrophic injury cases, we have successfully evaluated, tried and won numerous cases involving traumatic brain injury sustained in a violent collision or accident, anoxic brain injury due to lack of oxygen to the brain and spinal cord injury resulting from a traumatic event. We've seen first hand how Shepherd provides not only state-of-the-art medical care, but also hope and support to patients and their families as they recover from their injuries and learn a new way of life. Over the years, we have had many clients improve dramatically as a result of the incredible care and treatment offered at Shepherd. That's why we've been long-time supporters and will continue to support this special place.
Proceeds from this year's black-tie gala benefited The MS Institute at Shepherd, the region's most comprehensive treatment and rehabilitation center for people with multiple sclerosis, serving thousands of MS patients and their families each year. The Annual Fund continuously provides vital support to more than twenty critically needed patient care programs. Funds from the 2015 Legendary Party will also allow patients with limited means full access to all of the Center's programs and resources. Since its inception in 1989, The Legendary Party has raised more than $10,000,000 to benefit Shepherd Center.
For more about the Shepherd Center, please visit http://www.shepherd.org/
Do you have a Shepherd success story to share? If so, we'd love to hear it!
– Andy Cash, Dave Krugler and Alwyn Fredericks
Andy Cash tells Fox 5 the child who narrowly escapes tragedy in a residential elevator is "one in a million." Most children caught between the doors of a residential elevator suffer crushing injuries, like two of Cash's clients featured in the piece.

Thanksgiving is a time to visit and celebrate with family and friends. If you're going to celebrate the holiday at someone else's home or at a vacation rental, make sure to check if they have an elevator.
A home elevator may seem extravagant, but many beach and vacation homes have them. When you (and all your luggage) arrive at a vacation rental home that is raised up on pilings, you'll be glad to see that elevator! Many condos now feature private elevators, and as Baby Boomers seek to "age in place," an elevator can help them stay in their homes longer.
All of this means that the chances of your family encountering a home with an elevator are on the rise!
Whether you see the home elevator as a luxury or a necessity, one fact remains the same: they can be lethal to children. Many have a dangerous gap between the interior and exterior doors that can allow even older children to fit between those doors and become trapped when the doors lock automatically. When the elevator is called to another floor, the trapped child can be crushed, causing death or catastrophic injuries. Incredibly, the industry has known about this potentially deadly design flaw for more than 80 years, yet it has failed to adopt voluntary standards to make the elevators safer.
At least 55 child deaths have occurred in residential elevators since 1967. Countless more, including two of our clients, have been seriously injured. That's why Cash Krugler & Fredericks partnered with the Safety Institute to elevator petition that the US Consumer Product Safety Commission initiate mandatory rulemaking to set safety standards for residential elevators. We've made elevator safety a key focus of our law practice.
If your Thanksgiving holiday travels take you to a place that features a residential elevator, chances are you will receive no warning about this potential hazard. Here area a few steps you can take to keep your family safe:
• Ask the realty or property management company if they are familiar with the issue of child entrapment between the elevator doors.
• Ask about elevator safety features in advance and specifically whether a child can fit between the doors.
• Ask if the elevator has a light curtain to detect a child in the space between the doors.
• Ask whether the hoistway doors have space guards or other devices to reduce the gap where children become entrapped.
• Educate and warn your children of the dangers associated with entrapment between the doors.
• Do not allow young children to use the elevator without a responsible, older person present.
• Take the stairs when possible – the exercise will do you good!
– Andy Cash
We're proud of partner Andy Cash's work with the Juvenile Diabetes Research Foundation and the awareness he's brought to families living with Type 1 Diabetes.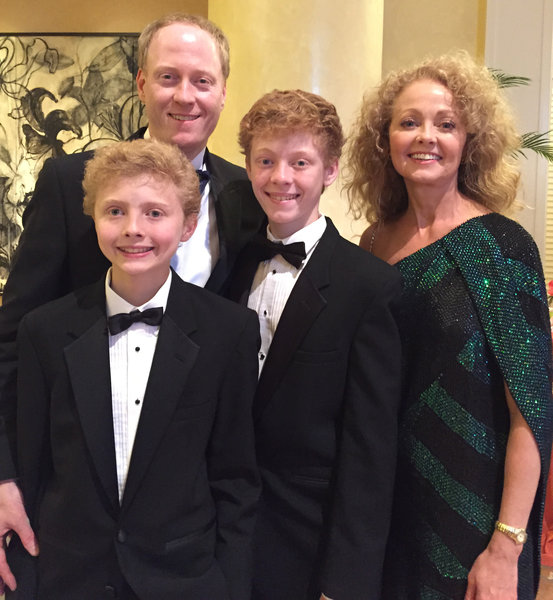 For the second consecutive year, CK&F sponsored the Legendary Party, the Shepherd Center Foundation's largest fundraising event. CK&F is proud to support the Shepherd Center and its patient care programs for those who have suffered brain and spinal cord injuries. For more information on the Shepherd Center, please visit www.shepherd.org.